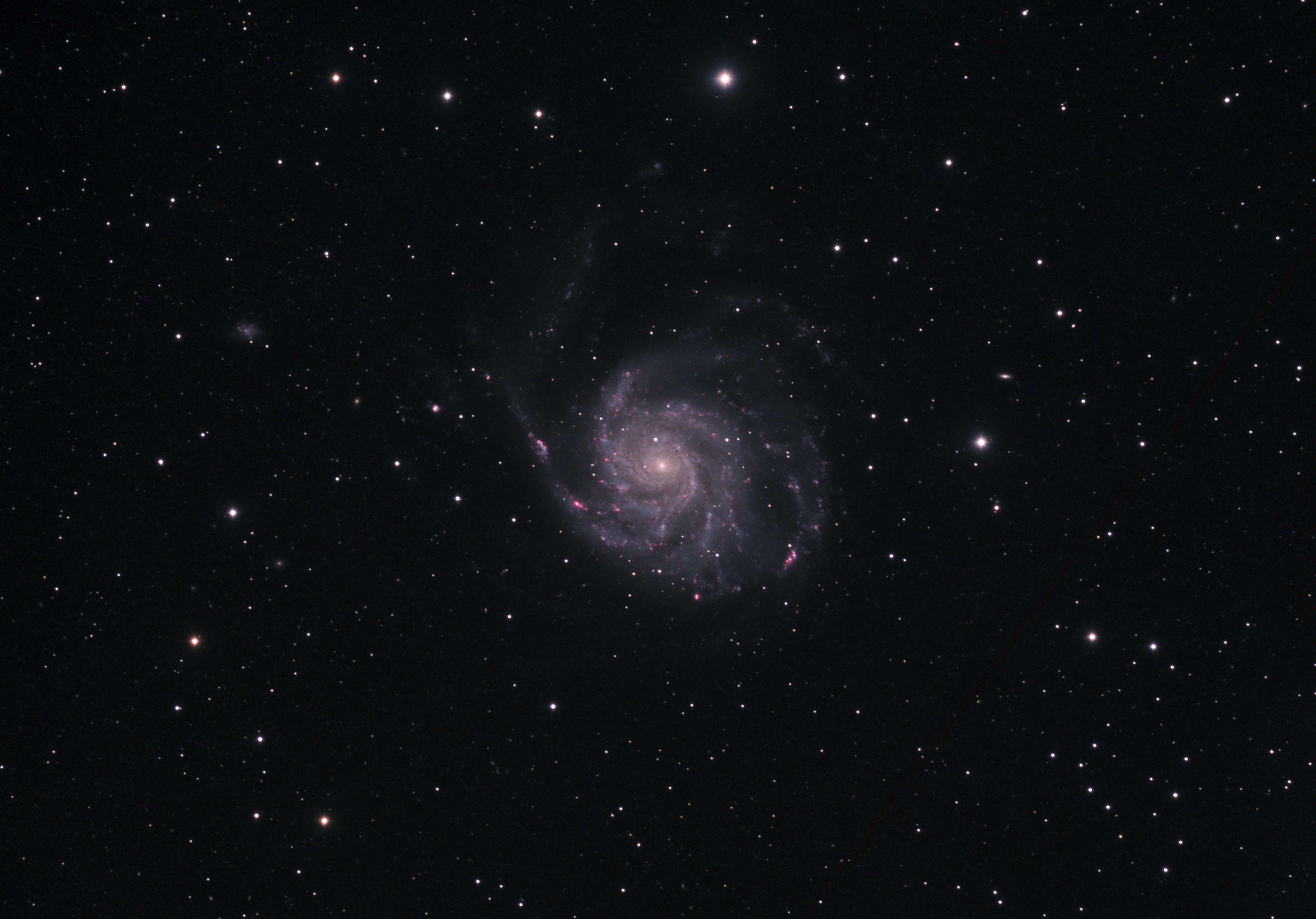 Popular Name
Pinwheel Galaxy
Catalogue Name
M101
Constellation
Ursa Major
Distance (Light Years)
21 Million
Photographic Information
Exposure
Ha-9x15min L-8x10min RGB-5x5minTotal Integration Time: 5 hours and 5 minutes
Equipment
SBIG ST-8300m, Atlas EQ-G, Astro-Tech 111mm refractor,
Processing
Deep Sky Stacker, Pixinsight
Imaging Location
Golden State Star Party, CA
Notes:
Each red speck within this galaxy is a nebula like any in our Milky Way! These nebulae in the Pinwheel Galaxy emit red light, in the "H-alpha" wavelength. We used an H-alpha filter to get the red nebulae in this galaxy. The dark skies from GSSP combined with the H-alpha data allowed us capture very faint details, such as the sweeping spiral arms.